LOADRITE L3180 Wheel Loader SmartScale
When the pressure is on and customers are waiting, you need to perform faster without compromising accuracy and precision. The new L3180 SmartScale for loaders adjusts for rough terrain, technique, and movement so new and skilled operators can load with greater accuracy, precision and speed.Announcement: Trimble has entered into a definitive agreement to sell LOADRITE to an affiliate of The Jordan Company ("TJC"), Precisional LLC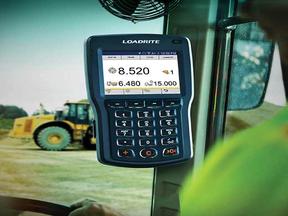 The LOADRITE L3180 helps provide more accurate, precise and faster loading. Watch the video to learn more.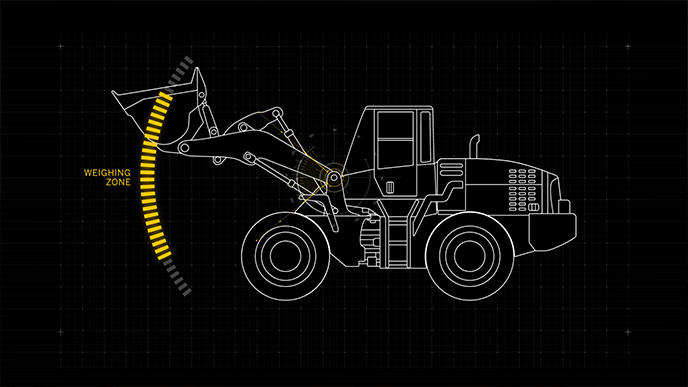 Features and Benefits
A SmartScale uses weighing intelligence for more accurate, precise and faster loading. It also connects machines and devices for the collection and syncing of loading data.
Smarter weighing
The L3180 offers more precise weighing in a wide range of conditions including adjusting for rough terrain, operator technique and machine movement using weighing intelligence. The system also features digital CAN-bus sensors for noise immunity and ground slope compensation as standard.
Smarter data management
The L3180 offers in-cab performance KPIs (ton/hour, tons, truck count) to help operators monitor performance and achieve daily targets. When using Trimble InsightHQ and Insight operations reporting portal, personnel can gain access to site production and operator performance KPIs on desktop or mobile devices. Data is presented in dashboard or graphical formats, including a loadout performance heatmap, powered by a built-in GPS. Trimble provides data security by caching data locally and then syncing with InsightHQ.
Smarter interface
The L3180 features a 5.7" touchscreen display, which is twice the size of previous generation scales. Colorful graphics, cleaner designer and the touchscreen allow for faster menu navigation and interaction. Loading screens detail including customer and product for each job can be customized on the interface by each operator to match their workflow and make it easier to see the right information for maximum productivity.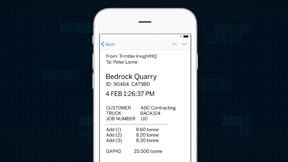 eTickets
eTickets sends load information to any email, reducing the need for truck drivers to leave the cab while on site, and get back on the road quicker. eTickets can send a midday delivery update to the site foreman's email for accurate and transparent materials delivery information.
Ticket at Gate
A contactless alternative to deliver printed tickets by sending the load tickets directly from the loader cab to a remote printer where the truck driver can collect a hard copy on departure. Ticket at Gate workflows save time and improve site safety by eliminating the practice of truck drivers exiting their trucks to collect the ticket from the loader. Requires the LG500 Gateway.
'Legal for Trade' Upgrade Option
'Legal for Trade' certification saves money and facilitates easy invoicing by effectively transforming the loader into a mobile weighbridge; especially valuable for mobile or remote sites. It can also enable trucks to bypass the scale house for lower-cost operations and faster truck turn around. Available in all European Countries, Canada, Australia, New Zealand and South Africa.
Pressure transducers
Sensors (track boom angle and compensate ground slope)
Indicator
Communications
GPS
Meet Our Customers
Learn how customers around the globe are using Trimble technology to be more efficient and profitable.