SiteVision
A user-friendly outdoor augmented reality system used for communicating new designs and changes to field crews, inspections, determining productivity and calculating quick measurements on site including points, lines and cut/fill values.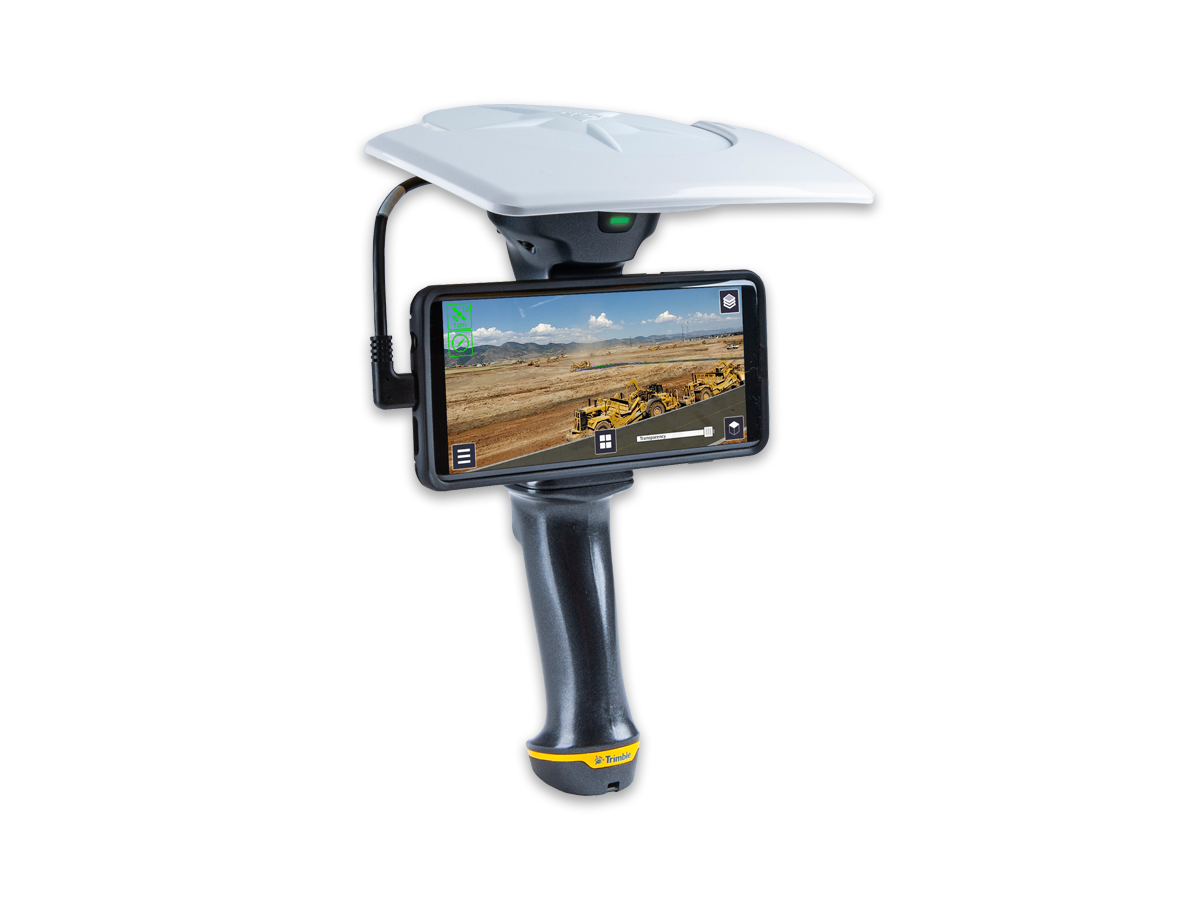 Welcome to the Trimble SiteVison 100!
Made possible by the rugged augmented reality tool Trimble SiteVision, bringing spatial data to life so you can easily visualize complex information with unrivaled accuracy from your mobile device.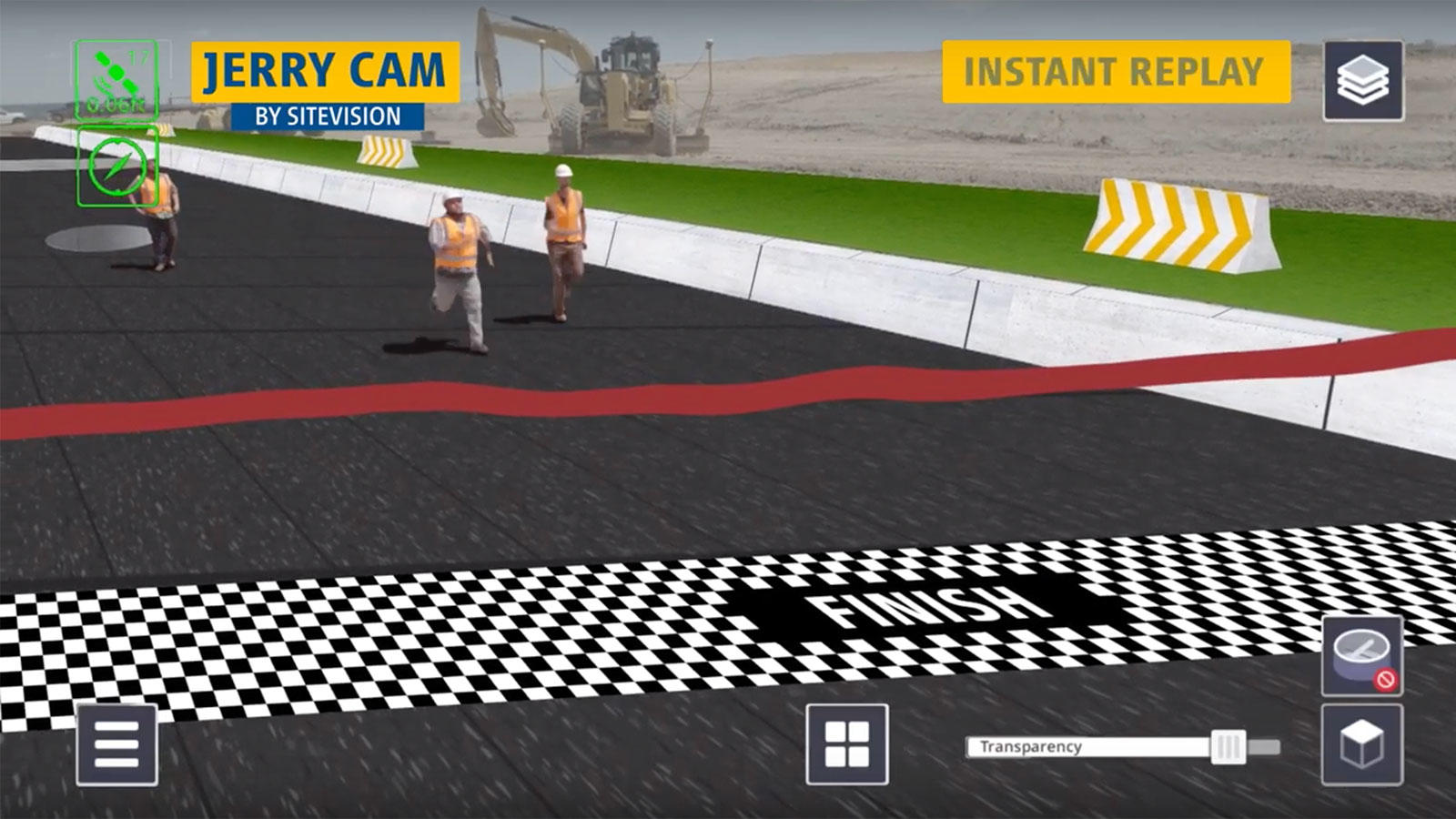 Features and Benefits
SiteVision plays a key role in all stages of the construction lifecycle: planning and initial visualization, checking progress and identifying issues during construction to reduce cost and time, completion and maintenance.
In Context, On Site
Visualize the design in the field to see how the plan will affect the surrounding environment
Based on color graduations, virtually overlay cut/fill maps, pass count maps, density or any other sampling technique to see the plan in context
Take accurate measurements on the spot with integrated Electronic Distance Measurement (EDM)
Plan and visualize onsite progress, inspect completed work, complete quality management and identify issues early to reduce costs and time
Communicate and Collaborate
Real-time reporting from the field to the office eliminates delays
Reduce downtime and avoid rework
Share, communicate and collectively interact in real time with easy to understand visualizations to efficiently collaborate with people of all skill levels
Increase Efficiency
Easily understand complex information to quickly take action
Take photos, measurements and notes in the field for accurate and up-to-date reporting, create tasks and assign them to team members
Leverage data from Trimble solutions to maximize your investment (Trimble Business Center, Trimble Stratus, Trimble Site Positioning Systems and more)

Trimble SiteVision is a handheld outdoor augmented reality system designed to improve a variety of workflows, for example:
Calculate quick measurements on site (points, lines, cut/fill values)
Validate data on the jobsite
Utilize sub surface mapping information to see the location, size and attributes of underground infrastructure and utilities
Quickly determine jobsite productivity with more efficient inspections
Visualize work planned and work completed
Check finished grade and laid material thickness against design elevations and tolerances
Monitor and conduct quality control for earthworks and paving operations
Meet Our Customers
Learn how customers around the globe are using Trimble technology to be more efficient and profitable.